Creative process : Accor Group Yongsan Hotels
---
How to make a great first impression? On a cold, crisp day, we were greeted by the porter of the Grand Mercure Ambassador Hotel in Seoul Yongsan wearing an outfit and spectacular hat created by CREATION & IMAGE Paris.
CREATION & IMAGE Paris designed in 2017 the uniforms of the Accor Group Yongsan hotels (Grand Mercure, Novotel Ambassador, Novotel Suites & Ibis Styles Ambassador) for their front desk, porter, managers & restaurant team.
The concept behind the collection we developed is a subtle mix of traditional Korean outfits with couture codes. A key inspiration for the stylist in charge of this collection is Lee Young Ae, a famous Korean actress, who wears a Hanbok in honor of her culture.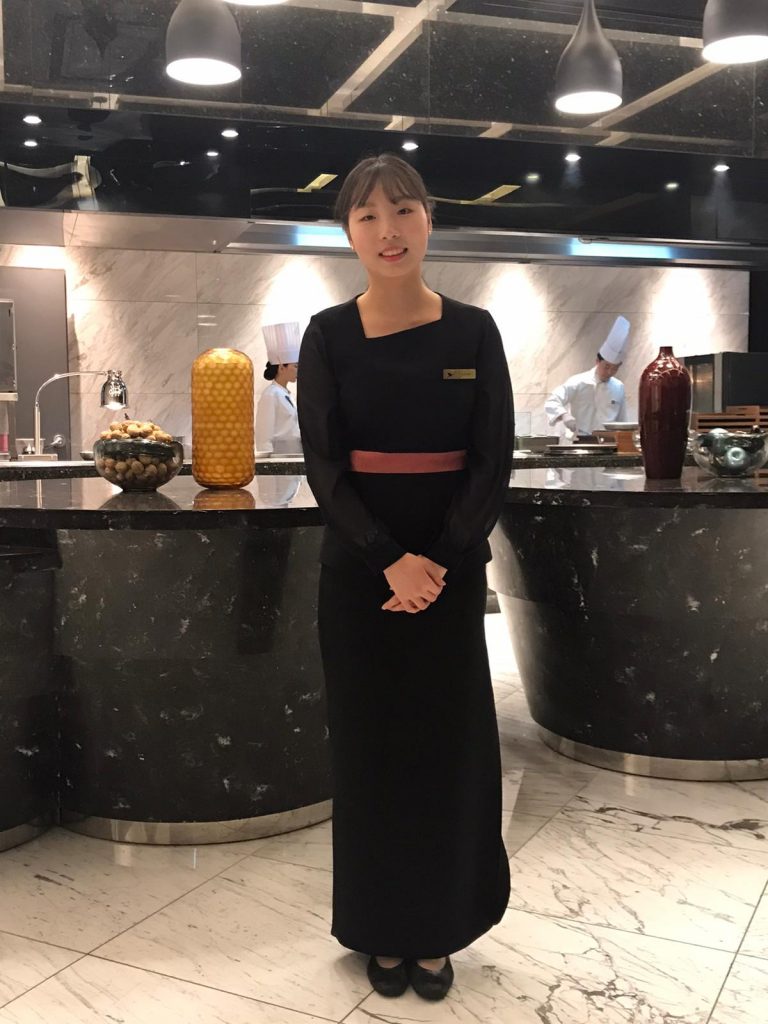 The outfits include an element that refers to traditional costumes to enhance modern and tailored shapes suitable for different body types.
On both male and female pieces, the necklines and shirting details are quite striking, adding a Korean touch to tailored, structured and fitted pieces with a saddle stitch trim for a couture signature.
To create a link with the Grand Mercure's corporate identity, a range of purple hues were used across functions except for the restaurant staff for whom the different restaurant ambiences and decoration were taken into account.
For the porter, a visitors' first point of contact, we developed a striking and memorable uniform thanks to a hat inspired by a traditional Korean headpiece.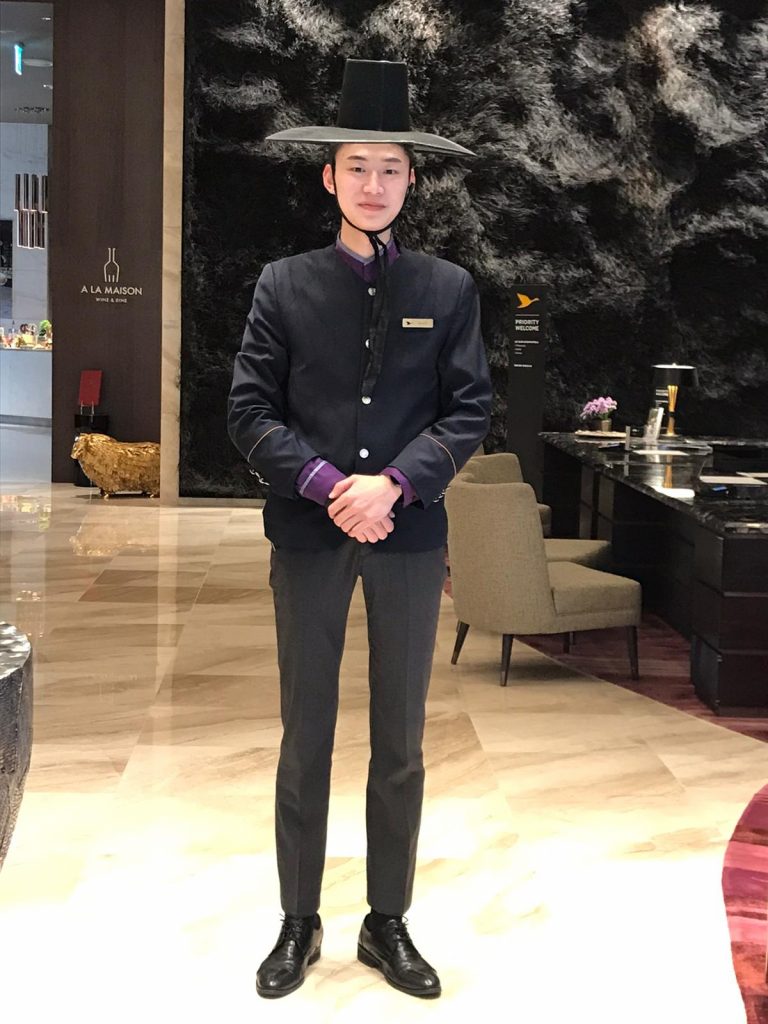 This recent trip to Korea confirmed how remarkably dynamic the country is and how much they value French Couture savoir-faire and creativity.
Our teams, including our Korean patternmaker, are working on many projects in Korea.
The diversity of the clients we advise on their image and how we strengthen their Brand is a true expertise of CREATION & IMAGE Paris.