Iconic uniforms : Air France
---
With 36 years in the industry, the creative teams of CREATION & IMAGE Paris have dressed over 400 companies. You have probably, knowingly or not, stood next to someone wearing one of our creations. Here are our iconic uniform for Air France, recognized worldwide.
An outfit reflects its time… Over the years, French fashion designers have been shaping the look of flight attendants with a shared vision: elegance with a French Touch.
In 1987, Creation & Image Paris design team created, under the Carven Uniformes license, the chic collection that was worn for more than a decade by Air France cabin crew.
Style but also comfort and practicality made the new wardrobe a hit with the crews.
The « Frégate » shirtdress, in a navy wool crepe, with removable white collar and cuffs and a satin floppy necktie, remains to this day the staff's favorite dress according to Christine Scazza, Head of Air France Historical and Cultural Heritage department.
The sophisticated « Frégate » dress was so popular, it holds the record of the longest style in use, more than any other Air France uniform item.
Air France has constituted an archive of all the uniforms since the start of the airline and organizes for special occasions vintage flights and fashion shows.
The iconic « Frégate » truly is timelessly chic.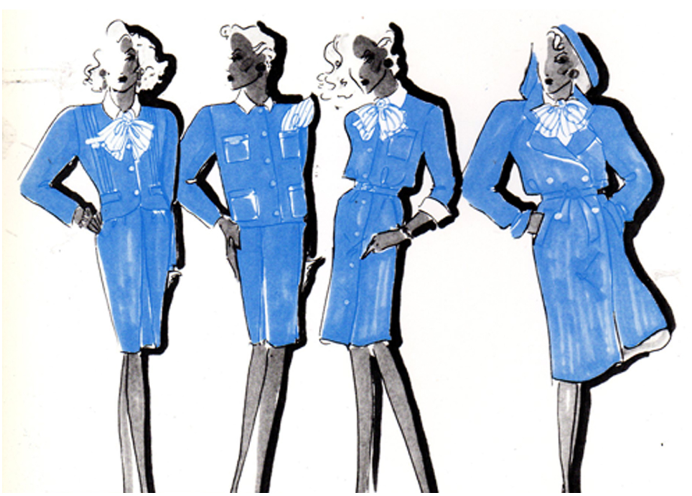 vv